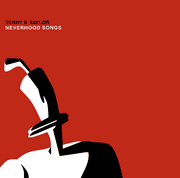 NeverhoOd Songs is an album by Terry Scott Taylor in 1996. It is out of print and extremely hard to find. 
Klaymen Shuffle
Olley Oxen Free
Everybody Way Oh
Rock n' Roll Dixie
Cough Drops
Skat Radio
Lowdee Huh
Klaymen's Theme
Operator Plays a Little Ping Pong
Jose Feliciano
Homina Homina
Potatoes, Tomatoes, Gravy and Peas
Triangle Square
Dum Da Dum Doi Doi
Southern Front Porch Whistler
Confused and Upset
The Neverhood Theme
The Weasel Chase
Pulling of the Pin
The Battle of Robot Bil
Klogg's Castle
Time to Goof Off
Bonus Tracks
Edit
Klaymen takes the "A" Train
Low Down Loe
Gargling Drummer
Resolution #8
An Elf Sings His ABCs
Thumb Nail Sketch
I'm Thirsty, I Need Wah Wah
Sound Effects Records #32
The Laughing, Crying, Screaming Masses
Sound Effects Record #33
B3, B.C.
Coffee and Other Just Desserts
Spring has Sprung
Chiming In
Scary Robot Man
Playing Pool in Outer Space
Down in the Mines
Ad blocker interference detected!
Wikia is a free-to-use site that makes money from advertising. We have a modified experience for viewers using ad blockers

Wikia is not accessible if you've made further modifications. Remove the custom ad blocker rule(s) and the page will load as expected.